Annual Membership Promotion 2021
As we near the end of the year at Classical Guitar Corner, we'd like to offer you our very popular two print books, Graded Repertoire for Classical Guitar and 20 Practice Routines for Classical Guitar — both spiral-bound editions with postage to anywhere in the world — for free when you sign up for an Annual membership at Classical Guitar Corner Academy. That's a $70 value and grants you annual access to our world-class curriculum and many other wonderful features available at the Academy.
Offer ends December 1st, 2021
---
Welcome to the Academy.
The Classical Guitar Corner Academy serves adult amateur guitarists by providing them with the highest quality education available.
It is an opportunity for you to access a world class education from your home and join a vibrant community of guitarists who are studying the classical guitar alongside you.
---
From Beginner to Advanced
The Academy caters for absolute beginners, intermediate players, and also advanced players. You will have the opportunity to get personal feedback, undertake grade exams, post performances, and join meetups with other members. At any time, you can access the comprehensive curriculum which has already helped thousands of guitarists achieve their musical goals.
Enjoy the Journey
Guitarists who study here are fun, dedicated, supportive, and friendly. We celebrate small victories like your first performance (no matter what it sounds like!), and large ones like being awarded a CGC grade certificate.
This is a wonderful place to study, and it gets results.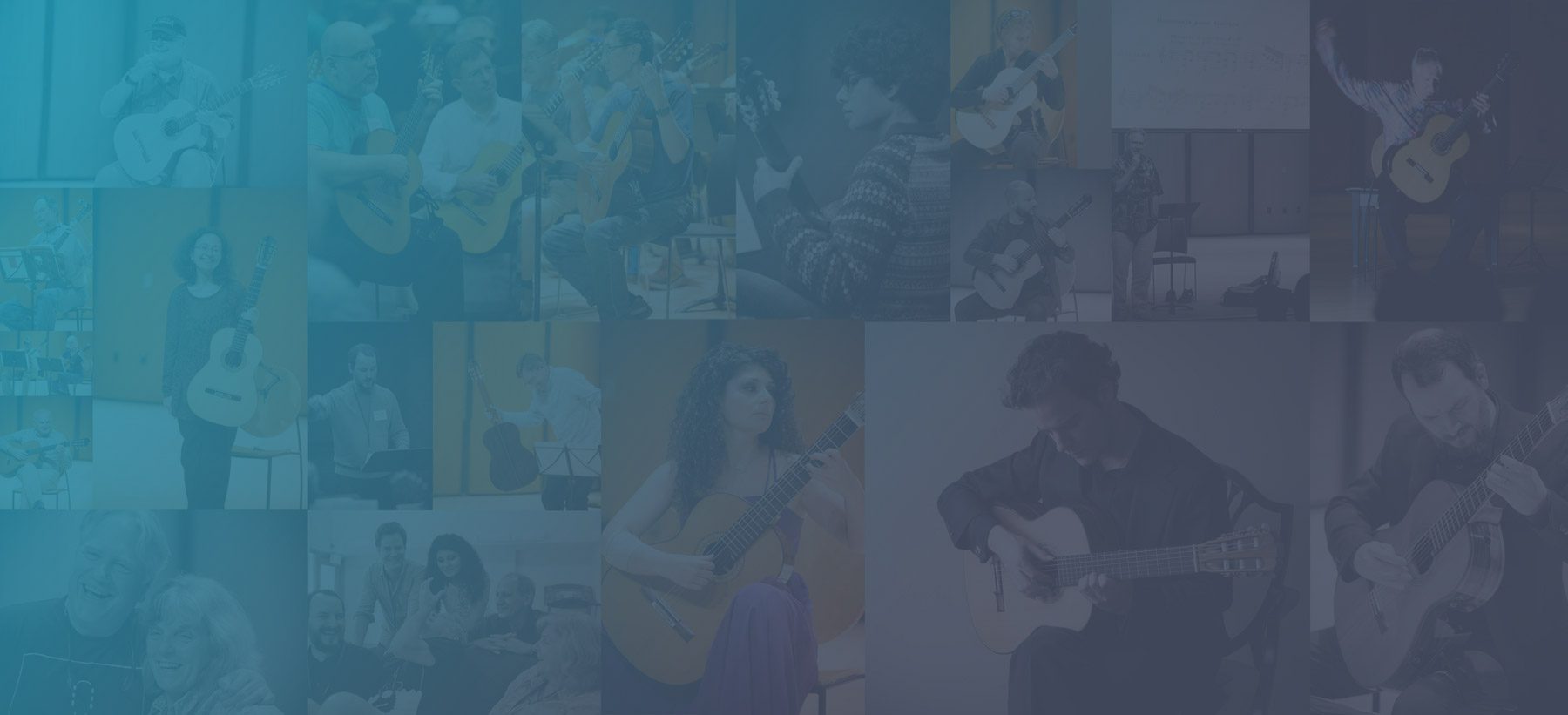 Meet your teacher, Dr. Simon Powis
I am a guitarist just like you and I am excited to share my knowledge and experience. I was awarded a doctorate from Yale University, performed in Carnegie Hall, the Kennedy Center, taught in international universities and masterclasses and I maintain an active performance career. I say this only to convey that I have passion for both performance and education and through this site I have been privileged to help hundreds of guitarists like you to improve their playing.
How it Works
Everything You Need, In One Place
As a member of Classical Guitar Corner you will have access to an incredible suite of learning tools. From robust technique courses to video tutorials on a specific piece of music, you will be amazed at the amount and quality of material available to you.
To guide you through the lessons you will be using step-by-step curriculum that is structured and goal oriented. There are eight grades (Grade 1 – 8) that take you from complete beginner material through to intermediate and advanced lessons.
Fundamentals

The Fundamentals Course prepares the absolute beginner to start studying with correct technique, posture, and a working knowledge of the guitar. It is a quick course that will get you started and playing within a short period of time. No prior experience is needed with guitar or music.
Grades 1 – 4

The first four grades cover core techniques that are used in classical guitar playing. Techniques such as free stroke, rest stroke, arpeggios, and nail shaping are all covered. In addition to technique you will learn how to read music, get and introduction to music theory, musicianship, and sight reading.

Repertoire has been carefully selected to help you progress without frustration. You will have lessons for all of the repertoire in level one and even duets to further use your new found skills.

Should you want to take a grade exam, you can submit in either a Spring or Fall exam period. From these submissions you will receive personal feedback, guidance, and a certificate to mark your achievement.
Grades 5 – 6

Grades 5 & 6 are designed for the intermediate guitarist and includes repertoire from Bach, Tarrega, Giuliani, Carcassi and more.

Courses are available in all core areas of study: Technique, Musicianship, Notation, Sight Reading, Theory, Analysis, Duets
Grades 7 – 8

Grades 7 & 8 incorporate advanced techniques and true masterpieces of the repertoire. Examples include: Bach Allemande BWV 996, Bach Prelude from Cello Suite No.1 BWV 1007, Scarlatti sonantas, Giuliani etudes, Legnani, Tarrega's Capricho Arabe, Villa Lobos Prelude No.1, Julia Florida by Barrios and more.

You will find advanced courses on rasgueado technique, and in depth workshops from Ben Verdery, Gohar Vardanyan, Fred Hand and other teachers.
See and Hear the Difference
Above are two videos submitted by an Annual Member at CGC, Barry. They are the same piece, the same guitar, and the same player 11 months apart. You will notice that not only is the speed and control further developed, the left hand technique is much more secure, the right hand tone is more consistent, and overall the performance is more musical.
"Finding this site has been one of the great joys in my life."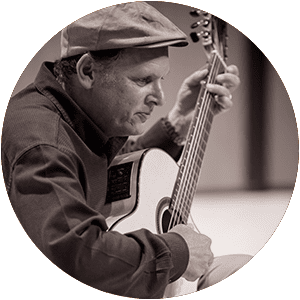 Barry
CGC Academy Member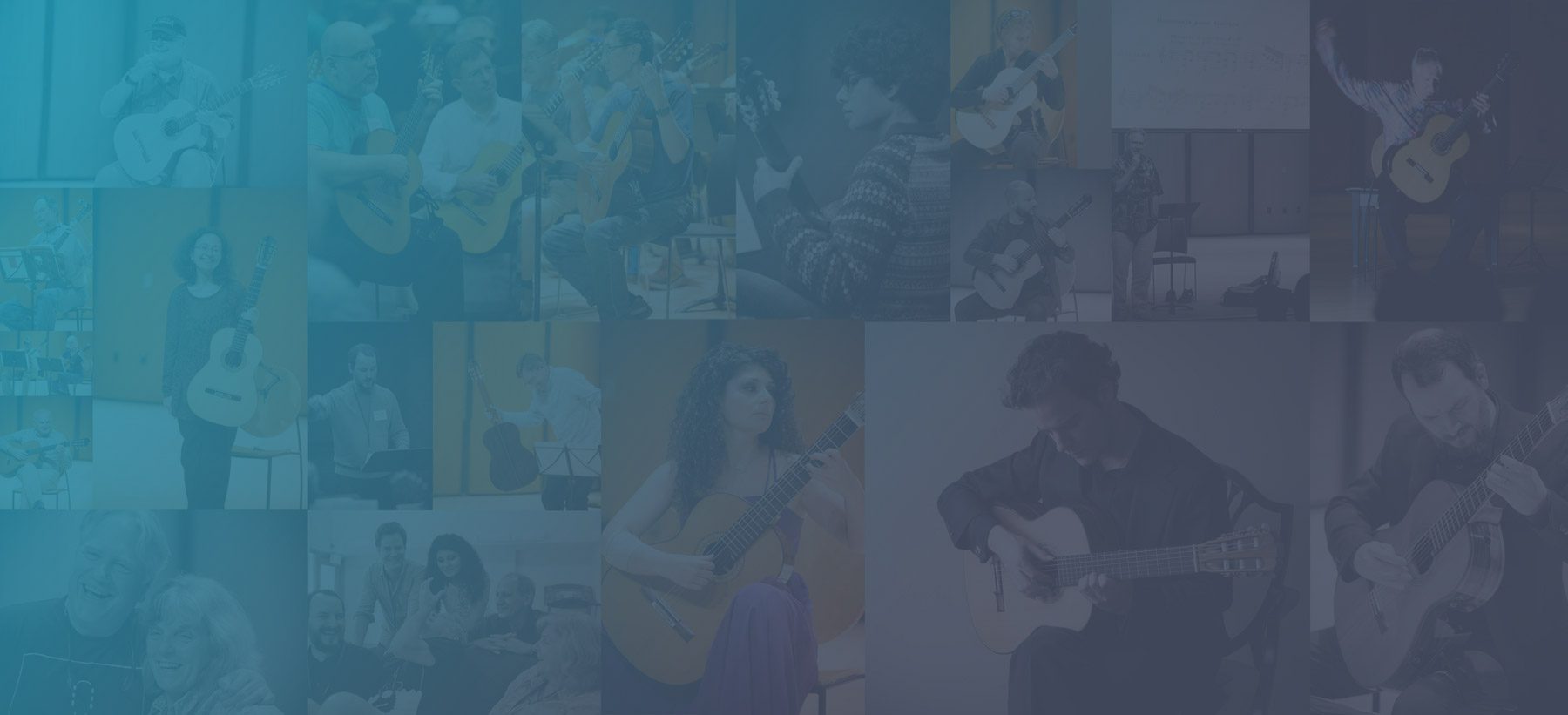 Learn to Read Music & Sight Read
If you are new to notation, that is no problem. There are specific courses that will teach you how to read music at a steady pace. Each level aligns perfectly with the repertoire so you can put your reading skills to use straight away.
Sight reading is also a key focus at the Academy because it allows you to learn and play music with confidence and speed. You will have access to graded sets of sight reading challenges that will keep you entertained and challenged as you progress.
The Masterclass Series
In the online academy we have a family of professional colleagues that share their knowledge and experience with CGC Members in the form of masterclass courses. These in-depth masterclasses focus on repertoire and their associated techniques. The pieces chosen are from Grades 3 – 8 and represent intermediate to advanced levels. Current masterclasses include:
Andrew York
Rene Izquierdo
Gohar Vardanyan
Dr. Noa Kagayama (Juilliard)
Benjamin Verdery (Yale)
Fred Hand (Mannes)
Garret Lee (Luthier)
GFA laureate, Kevin Gallagher
Grade Exams
Twice a year you have the opportunity to submit a grade exam. This includes a performance of set repertoire pieces, a practice routine, and also a self assessment of your playing and progress. Not only do you get to enjoy the focus and motivation from this process but you will receive detailed personal feedback on your playing.
Member Challeges
Making progress on the classical guitar can often feel like a turtle race: it's a long road that takes discipline and daily work. However, it's also important to set smaller, more achievable goals to keep you motivated and on track to reach your more long-term goals. To that end, CGC Academy hosts member challenges each season. These challenges only last for three to four weeks, giving you the opportunity to set and stick to small, achievable goals. Each challenge has a different focus: for instance, scales or left-hand arpeggios.
Performance Seminar and Open Mic
All members are welcome to participate and or watch our live performance seminars. Students are welcome to perform a piece, exercise, or whatever they might be working on and get detailed feedback to help them improve. Replays are available in the forum and performance seminars are run every other weekend.
These live sessions are easy to set up (just like Skype only better!) and provide a wonderful sense of community amongst members.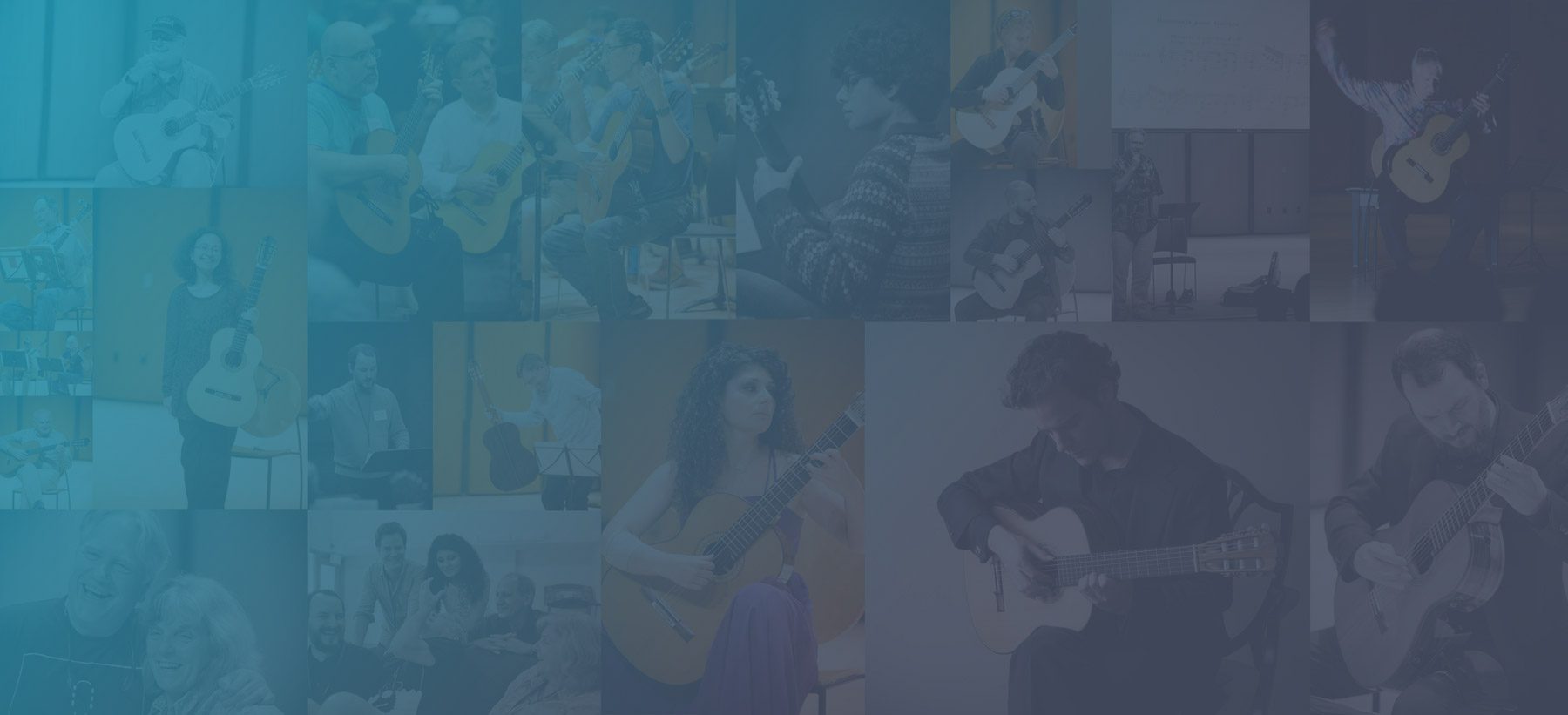 Downloads: Sheet Music, Practice Routines, Duets, and Study Guides
All members of the Academy have access to digital downloads from the CGC Library.
Everything you will need to study through the grades will be provided for you. The materials are easily downloaded and accompany each lesson.
Progress Journals
By starting a progress journal at the Academy you will be able to watch your transformation over time. It helps you focus on what you need to work on and also provides a great source of positive motivation when you feel stuck. More often than not we are making progress but it is hard to feel that progress. Keeping a progress journal helps keep your perspective on your achievements. As an added bonus you will find that other members are happy to cheer you on with support and feedback if you ask for it.
Summer School
Each year the students of CGC have the opportunity to attend an international gathering of guitarists near Boston USA. This weeklong event brings in master teachers and provides a fun relaxed environment for students to hone their performance skills, knowledge, and ensemble skills. The Summer School runs in June each year and is a ton of fun!
Personal Coaching Calls
There are several ways for all members to get feedback on their playing in the Academy. These include performance seminars, grade exams, forum posts, and member challenges. However, if you want to get ongoing, immediate, and regular personal feedback on your playing you should consider joining our coaching calls.
Each week you will have the opportunity to sign up for one-to-one sessions with a selection of world class performers at a variety of time slots. You can use this time to ask a specific question, play and get feedback, set practice goals, or get general guidance with your studies. Sessions are fifteen minutes each, you can schedule them up to two weeks in advance and they are open in a wide range of time slots over each weekend.
Coaching calls are only available to current members of CGC Academy and registration requires additional fees.
Three CGC Stories
Automated Recurring Payments
Full Curriculum Access
All Downloads
Community Forum
Live Performance Seminars
Member Challenges
Guest Masterclass Series
Grade Exam Submission
Personal Coaching Calls (additional costs apply)

2021 Membership Promotion til Dec. 1st: Receive two free spiral bound books sent to you anywhere in the world ($70 USD Value)